...
Looking for the next, best Call of Duty game? Well keep on looking...
Shit just
Goat
serious...
------
GOAT OF DUTY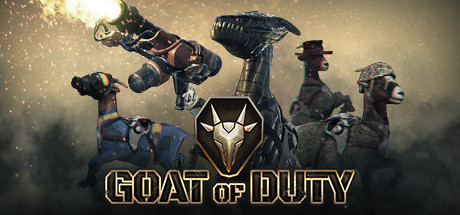 • Free until 3/31/2020 @ 5:00 p.m UTC .
• Early Access Game
• Free to keep STEAM Key
• No Trading cards
• Value $9.99
https://store.steampowered.com/app/555000/GOAT_OF_DUTY/
Not like we have anything better to do. See you Corona-hermits online.
I may try this if it's in First Goat.