So Jeff Bezos beloved of the left and foe of Trump got busted cheating on his wife and now going to pay the biggest alimony in history not to mention loosing half of the biggest fortune in history.
So then the national enquirer tries to black mail Jeff Bezos by treating to release dick pics and he's just like fuck that. So the media start celebrating the guy calling him Bezos Bear.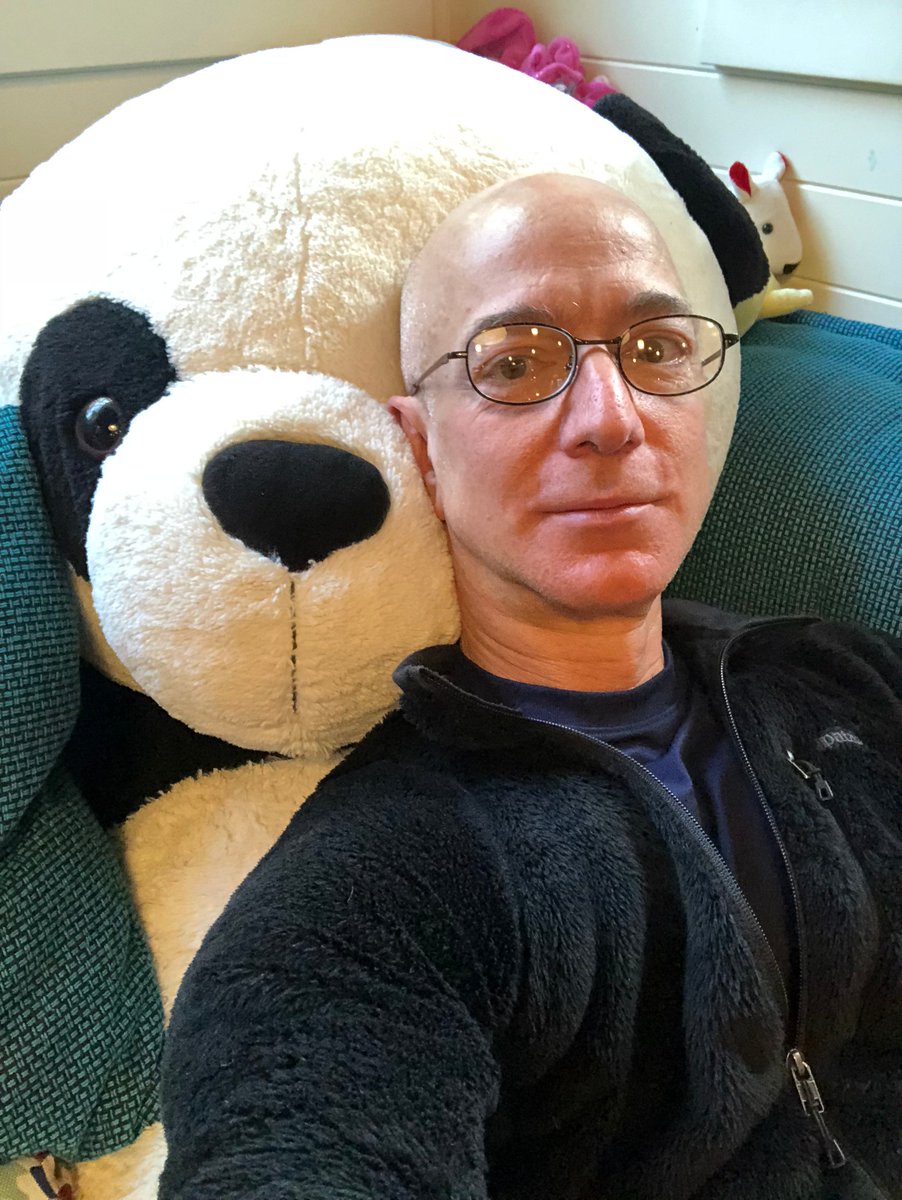 I'm mean good call for him for not giving into blackmail, but come the fuck on all this shit happened because he's a scum bag who cheated on his wife and got busted. Leftists rags that call them selves media outlets are cellibrating how Bezos Bear kicked the blackmailers right in the nuts!
Why's the lest always want to see violence these days, anyways they should be celebrating this assholes wife for just hitting the lottery in this deal.
Anyway Bezos Bear and his spokes people are on mainstream media saying, we don't think the cell phone actually got hacked and dick pics stollen, our experts are saying it could have been the government spying (ordered by Trump)
If so I that inexcusable and Trump has to go, reguadless that Obama and company did all types of underhanded spying on everyone.
So the media runs with that, apprears the Trump administration spied and leaked on Bezos Bear to try to silence him, but Bezos Bear fought back.
Turns out the brother of the guys mistress leaked that shit cause the family's mad that scum bag Bezos is a home wrecker or some such thing.
Meanwhile no retraction by the mainstream media that they got the whole Trump angle wrong....
best let people keep thinking it, the sooner Trump will be out of office.