Graphic-J wrote:
A world of pain in 3... 2... 1...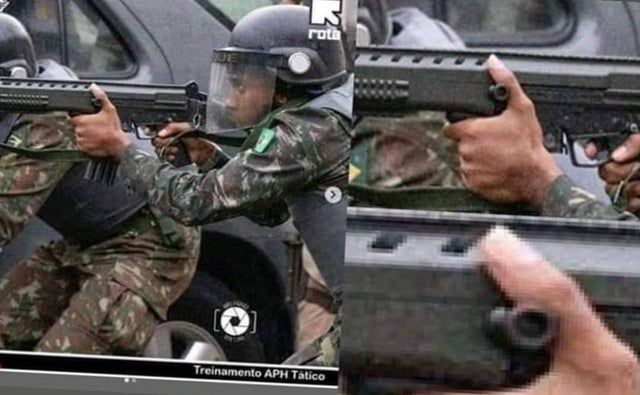 Probably not.
I made a little investigation. The text in your picture is written in portuguese. I looked up what kind of rifles they have in Brazil and found something called
IMBEL IA2
.
So the next step was to look for videos showing the thing in action.
Found this. At various times you can actually see that the charging handle doesn't move when the rifle is fired.
So these guys probably know what they're doing :